When to Contact a Fort Lauderdale Divorce Lawyer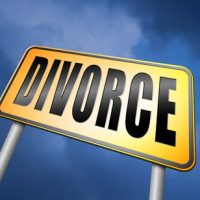 Going through a divorce is likely to be one of the most stressful and painful times of your life. Even if the decision to end your marriage was mutual, there are still important issues and potentially contentious court hearings which must be dealt with. In these situations, having an experienced Fort Lauderdale divorce lawyer on your side helps ensure your needs are addressed, and that any decisions made are in your best interests.
Four Times You Need a Florida Divorce Lawyer on Your Side
Under Florida divorce laws, you do not need to hire a lawyer to represent you in court when filing for a divorce in Fort Lauderdale. However, having one by your side can help ensure legal documents are filed correctly and within the appropriate timelines, and that your rights are protected when various issues arise. The following are four times when it is important to consult with an experienced divorce lawyer before making any decisions:
When Considering a Separation: Due to dissatisfaction in your marriage, the decision to separate from your spouse may be something you have been considering for a while. It could also occur suddenly, in response to a specific situation such as domestic abuse or an adulterous affair. In either case, consulting with a Florida divorce lawyer is a smart move, as it can help ensure you take the steps needed to protect yourself. This includes decisions regarding whether or not to move from the family home, making an inventory of property and documenting funds in joint accounts, and the potential need for restraining orders.
When Living Apart from Your Spouse: While Florida does not provide for a formal, legal separation, there are certain rights and restrictions that begin once you no longer live together. This includes timeframes for obtaining a no fault divorce, along with limitations on spending jointly owned assets or selling property. Depending on your situation, you may also be entitled to a temporary order for spousal and child support during this period.
When Money, Property or Children Are an Issue: If you are considering filing for a divorce in which you have been married for a lengthy period of time or have accumulated significant amounts of money, property, and assets, you will want to consult with a divorce attorney lawyer regarding potential property division. This includes the rights to the marital home, businesses, and financial accounts, along with retirement benefits and 401k plans. If there are children, you will want to discuss potential parenting plans and arrangements, along with the guidelines regarding Florida child support.
When Served with Divorce Papers: If you have been served with divorce papers from another attorney on behalf of your spouse, it is important to speak with a Fort Lauderdale divorce lawyer as soon as possible. You have a 30 day deadline in which to respond to any allegations and assertions contained within these documents. Failure to respond is likely to result in a ruling in your spouse's favor.
To request a one on one, confidential consultation to discuss your case, call or contact the Vanessa L. Prieto Law Offices, LLC online today.