Budgeting Tools for Divorce Recovery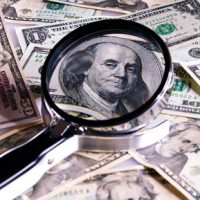 After a divorce, it is common to deal with a certain amount of financial uncertainty, in addition to the emotional fallout. This often centers around budgeting concerns, such as meeting expenses on one income rather than two, reentering the workforce after an extended absence, or facing future retirement needs without the benefit of your spouse's pension. Fortunately, there is an abundance of tools available via your phone that can help you make a plan to get back on your feet.
Using Your Phone To Budget After A Divorce 
During and after a divorce, learning how to budget can be an adjustment. Keeping track of what comes in and what goes out is key, and there are a variety of tools to help you do so directly through your phone. PC Magazine recommends the following as being among the top mobile finance apps for 2017:
Mint: As one of the oldest and most established financial planning apps on the market, Mint is the top choice of PC Mag. It allows you to keep track of all your financial accounts in one place, get alerts when bills are due, and keep track of daily costs and expenses.
LearnVest: Like Mint, LearnVest lets you monitor and tally all your earnings, debts, and expenses, but it has the added benefit of educational tools to help create budgets and to keep your financial goals on track.
BudgetBoss: This app takes the guesswork out of budgeting. You simply add in your income and daily expenses, and BudgetBoss calculates a budget using cash flow projections that are specifically suited for your needs.
In addition to budgeting, there are apps to help you save money. With Qapital, you link a bank account and pick a goal, such as paying off debts or taking a vacation, and the program 'rounds up' your purchases for pain-free savings.
Planning For the Future
If you were counting on two incomes or your spouse's pension plan to offset retirement costs, you will need to amend your plans. Through the U.S. Securities and Exchange Commission website Investor.gov, there are a number of tools that can help calculate what you will need and what you will have to save to get there. These include:
Compound Interest and Savings Calculator: This features a savings calculator to help determine what you will need to set aside to reach savings goal, while showing the amount of interest you can look forward to earning through your accounts.
Social Security Retirement Estimator: This provides a personalized Social Security benefit estimate, giving you a more realistic image of what you have to look forward to and how much you may need to save.
Retirement Ballpark Estimator: Based on your preferences, this provides a general estimate of how much you are likely to need in retirement to live comfortably.
One of the most important steps you can take to ensure your financial security is to have an experienced attorney working on your behalf in marital settlement negotiations. If you are going through a separation or are considering filing for divorce, call or contact the Vanessa L. Prieto Law Offices, LLC online today to discuss what you may be entitled to in your settlement.
Resources:
pcmag.com/article2/0,2817,2400562,00.asp
investor.gov/additional-resources/free-financial-planning-tools