Checklist of Things To Do When Changing Your Name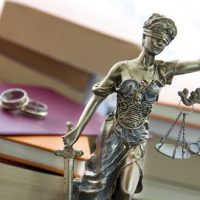 Changing your name when you get married is a fairly straightforward process, but changing it after a divorce or for other reasons requires extra effort to be effective. Your current name may be the one on which you have established your credit or professional reputation, in addition to being how you are known on social media and other places on the internet. Follow our checklist below to ensure all of your bases are covered.
Florida Name Change
If you are going back to using your maiden name after a divorce, this can generally be included as part of your divorce agreement. In other situations, or if your revert to a former name at a later date, you will need to file a separate petition with the Florida family court. Common reasons a person might want to change their first or last name include:
For personal reasons, to select a name that better suits your attitude, lifestyle, or beliefs;
For professional reasons, to simplify an awkward sounding name, or to use a name that is more unique;
For reasons related to your safety and security, such as following a relationship characterized by stalking or harassment, or when your name has negative associations, such as sharing it with someone who committed a well known crime.
Under Section 68.07 of the Florida Statutes, unless you are seeking restoration of a prior name, to get your name changed you will need to submit to fingerprinting for state and federal criminal history background checks. You will need to disclose personal information, such as your parent's names, prior addresses, and whether you have ever filed for bankruptcy, and you will need to assert that you are seeking the name change for no ulterior motive or illegal purpose.
After Your Name Change
Once your order for a name change has been approved, it will be sent to the Department of Law Enforcement, who will forward it to the Department of Motor Vehicles. Using a copy of your order as proof, you may then change your driver's license and social security information. Bankrate offers the following tips, which you can use as a checklist for making any necessary changes:
Work: Once you have your new Social Security card, you can update your W-2 information, any professional licenses, and work records;
Medical: Change the name on your health insurance and inform your doctor so the change can be added to your medical records;
Finances: Update all financial accounts, including checking or savings, loans, credit cards, retirement funds, and life insurance benefits.
Additional areas to consider include your social media accounts,  any webpages you own, and other social or professional affiliations. Be sure to include your passport, particularly if you travel regularly.
We Can Assist You Today
For professional guidance in filing the appropriate legal documents for changing your name, contact the law offices of Vanessa L. Prieto. We can arrange a free consultation with our Florida family law attorney in our Fort Lauderdale office, to how a name change might be beneficial in your situation. Call or contact us online today.
Resource:
bankrate.com/finance/personal-finance/checklist-for-name-change-after-marriage-1.aspx