Including Life Insurance In Alimony and Child Support Agreements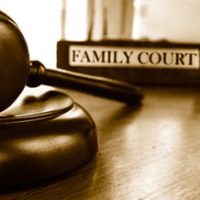 Alimony and child support are often key issues in Florida divorce proceedings. Depending on the amount of time you have been married, the number of children you have, and the financial resources of each partner, payments made through your divorce agreement can go along way to providing financial security and ensuring child will be provided for. As a way to support continues in the event something happens to either you or your spouse, including a stipulation for a life insurance policy is a smart idea.
Life Insurance As Part of A Divorce Settlement
Under the Florida divorce statutes, life insurance may be included as part of a divorce settlement. This provides the assurance that in the event of the death of a spouse who is currently making alimony payments or providing for the care and support of children, the financial resources needed to meet ongoing costs and expenses will continue to be there.
State Farm Insurance recommends reading your divorce agreement carefully to ensure life insurance is included among the various provisions. Factors to consider in terms of your coverage include the following:
The amount of insurance: For alimony or child support orders, the amount of life insurance should cover the total amount of support that will eventually be paid. It should also include an amount to cover any additional expenses provided for in your divorce agreement, such as mortgages, private school costs, and health insurance expenses for children.
The length of coverage: If you are receiving child support or temporary alimony payments, a term life policy may be a good choice, letting you select a term that coincides with the number of years you are paying support. If permanent alimony is provided, your coverage will need to be ongoing and will likely influence the type of policy you choose. In this case, a whole life policy may be a better option.
Insurance beneficiaries: If the life insurance policy used as security for alimony payments is one that was in effect during your marriage, you will need to update these documents to avoid being disqualified as a former spouse. If the life insurance policy is to cover child support costs, an adult custodian should be named on the policy and specific guidelines for how the proceeds should be divided and used among children should be included in your will.
Insurance payments: A life insurance policy can only protect you if it remains in force. If your former spouse allows the policy to lapse, you will need to go back to court. You can help prevent this by adding a provision in your divorce agreement, requiring that you receive copies of all documents and correspondence, including billing statements and late notices. Another option is to have your spouse provide you with the appropriate sum, so you can ensure the policy remains in effect by paying on it yourself.
To discuss whether life insurance might be applicable in your situation, call or contact Vanessa L. Prieto today. We can arrange a one on one consultation with our Florida divorce attorney in our Fort Lauderdale office, to ensure your interests are protected in any agreements made in your divorce case.
Resource:
statefarm.com/simple-insights/planning/insurance-changes-you-might-need-to-make-after-divorce