Dealing With a High Conflict Divorce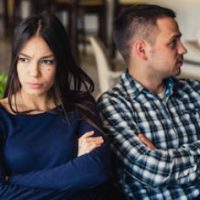 Going through a divorce and attending to all the issues related to the breakup of your marriage can be a painful and confusing process. While some couples are able to deal with divorce related matters in a reasonable and relatively amicable way, others face more complex and contentious negotiations and court proceedings. In these cases, conflicts between the couple can take long months or even years to resolve. The following highlights some of the characteristics of a high conflict divorce and the best way to approach this type of situation.
High Conflict Divorce Characteristics
Under Florida's divorce statutes, there are certain matters that must be resolved between you and your spouse before a final divorce order can be issued. These include the division of marital property and any claims regarding spousal support or alimony, as well as child time sharing agreements and child support for cases in which there are children of the marriage.
In a complex divorce, there may be significant amounts of property and assets that need to be divided between the couple or other issues that make the case more complicated. However, this does not necessarily mean that the divorce is high conflict. A high conflict divorce is one where couples are generally involved in disputes and unable to agree to the terms, often as the result of personal disagreements. According to the Huffington Post, four common characteristics found in these types of divorce cases include:
Dishonesty and deceit: This may take the form of lying on court documents or in negotiations with attorneys, such as in cases where one spouse attempts to hide assets from the other.
Engaging in blame or shame: When one spouse blames the other for marital misconduct or for ending the marriage, they may approach divorce related proceedings from a position of blame or shame.
Being unwilling to cooperate or compromise: When a spouse is unwilling to negotiate or fails to appear at court related hearings it can delay the entire divorce process.
Manipulative behaviors: This may take the form of trying to make the other person feel sorry for them or jealous, or attempting to 'sweet talk' them into agreeing to settlements that are not in the other spouse's best interests.
How to Handle a High Conflict Divorce
Recognizing the types of negative behaviors your spouse is engaging in is one of the first steps in dealing with a high conflict divorce. Other ways you can protect yourself include:
Rather than attempting to handle the situation on your own, get an experienced Fort Lauderdale divorce attorney on your side.
Limit communications between you and your spouse to times when your divorce attorney is present.
Make your attorney aware immediately of any phone calls, emails, or other communications you receive from your spouse or their attorney.

Let Us Help You Today
Attorney Vanessa L. Prieto provides the strong, professional legal representation you need to protect yourself when dealing with a high conflict divorce case. Call or contact our Fort Lauderdale divorce attorney online and request a confidential consultation to discuss how we can assist you today.
Resource:
huffingtonpost.ca/susan-valentine/high-conflict-divorce_b_4687175.html
https://www.vanessaprietolaw.com/get-the-support-you-need-to-recover-from-your-divorce/