Five Questions To Ask During A Consultation With A Fort Lauderdale Divorce Attorney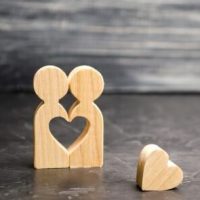 Filing for a divorce in Fort Lauderdale is a serious matter. Even in relatively simple cases, complex legal issues can arise. Decisions made could impact your financial security and relationships with others for years into the future. To ensure the best possible outcome, you need an experienced Fort Lauderdale divorce attorney on your side. Scheduling an initial consultation is the first step. The following are five important questions to ask during this visit:
How long have you been a divorce attorney? 
You want an attorney who is experienced in handling divorce cases in Fort Lauderdale for several reasons. First, you benefit from their knowledge of divorce laws in Florida and how they apply in different cases, Second, having a proven reputation among local attorneys and trusted relationships with Broward County Family Court judges and staff help to ensure the best possible outcome in your case.
What types of divorce cases do you handle? 
Each divorce is as different and unique as the individual parties involved. To ensure the best outcome, you need a divorce attorney who has handled a variety of different types of cases. This should include contested and uncontested divorce, high asset cases, and divorce among business owners, as well as divorces in which there are allegations of marital misconduct or domestic violence.
What are my options in seeking a divorce?
Just as there are different types of divorce, there are different options in terms of approach. In addition to making sure you meet legal requirements for a divorce in Fort Lauderdale, the attorney should review some of the circumstances involved to determine whether a no-fault or collaborative divorce is possible or if more extensive legal actions will be needed.
What are the key issues in my divorce case? 
While each divorce case is different, there are certain legal matters which must be resolved under the Florida Statutes in any divorce before a final order can be issued by the court. Your attorney should be able to identify key issues that are likely to arise in your case, such as disputes over marital property division, spousal support, and child time-sharing plans.
What are the fees associated with getting a divorce? 
Once you establish that a Fort Lauderdale divorce attorney has the experience you need and they have identified some key issues in your case, it is time to discuss fees. Inquire about retainers, hourly fees versus a flat rate, and court costs involved. You should also discuss how you can keep costs down and whether it is possible to have your spouse pay your legal fees as part of your final divorce order or settlement. 
Contact an Attorney Today for Help
Fort Lauderdale divorce attorney Vanessa L. Prieto has decades' worth of experience representing local clients in a variety of different types of divorce cases. Our goal is to help ensure the best possible outcome in any final orders or settlements. To request a consultation, call or contact our office online today.