Five Stages of Grief During Divorce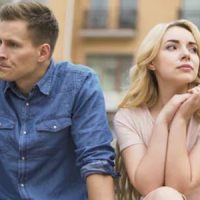 Even when getting a divorce is something you know is in your best interests, you can still find yourself experiencing complicated and unexpected during divorce proceedings. It is natural to feel a sense of loss over your broken marriage, the lifestyle you built with your partner, and the impact it is likely to have on other relationships. Allowing yourself to mourn these losses and understanding the grieving process can help you cope and get through the situation more effectively.
Grieving and Divorce
Swiss psychiatrist Elisabeth Kübler-Ross, M.D. wrote the ground-breaking book On Death and Dying in 1969, which is where she discussed her ideas on the five stages of grieving. She proposed that understanding and allowing yourself to go through these stages could help make the adjustment to loss easier. Since then, they have been expanded and applied to other situations, including job losses, major moves, and going through a divorce.
Even if you endured years of an unhappy marriage and getting a divorce is something you initiated, it is common to still feel strong emotions both during the process and in the months after. The following are five common stages people tend to go through when dealing with a loss:
Denial: You may have experienced this in dealing with some of the issues you and your spouse faced or in the final months of your marriage, refusing to acknowledge that divorce was inevitable. Healthline advises that denial is also used as a coping mechanism to  deal with the impact of divorce and the strong emotions you feel about it.
Anger: You may feel angry with your spouse for their behavior during the marriage and with yourself for your own actions or for even entering the marriage in the first place. Expressing these feelings is important to prevent potentially destructive outbursts which could negatively impact you and your divorce case.
Bargaining: When making the decision to get a divorce, you may downplay your spouse's actions, telling yourself it is not so bad. During divorce proceedings, you may feel insistent on remaining friends with your spouse despite obvious signs they do not have your best interests at heart.
Depression: It is natural to feel anger, fear of the future, and general sadness during a divorce. These feelings need to be expressed, as failing to acknowledge or talk about them could end up leaving you with feelings of depression.
Acceptance: By working on a strong support system, allowing your attorney to do their job in addressing divorce related issues, and making the effort to be honest about the difficulties of coping with a divorce, you can find yourself coming to a point of acceptance. This does not mean you are happy about it, but rather that you are no longer fighting it.
Let Us Help You Today
As an experienced Fort Lauderdale divorce attorney, Vanessa L. Prieto knows that each of these cases are as different as the couple involved. To discuss your situation and how she can help, call or contact our office online and request a consultation today.
Resource:
ekrfoundation.org/elisabeth-kubler-ross/
https://www.vanessaprietolaw.com/the-difference-between-a-divorce-and-annulment/