Can My Child Determine Who They Want to Live with After a Divorce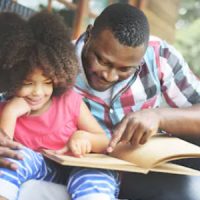 When a marriage breaks up, one of the toughest and most hotly contested issues often concerns how to handle plans regarding the couple's children. Parenting plans and time sharing arrangements in Florida typically aim at having both parents play an active and engaged role in the child's life. However, there are cases where the child has strong feelings about these arrangements and may prefer to spend more time with one parent than they do the other. Children may have a say in these proceedings, depending on their age and the other circumstances involved.
When Children Prefer to Live With One Parent Over the Other
Divorce is difficult for everyone involved but can be particularly hard on the couple's children. In addition to the emotional impacts they are likely to face, they will also have to adjust to new living situations, including altered financial circumstances and changes in homes or schools.
Under the Florida Statutes, the best interests of the children are a primary concern in making plans regarding child time sharing arrangements. The judge will more favorably consider parenting plans that are least disruptive on the child and put their needs first. If the child is older or very mature for their age, they may also factor in their preference in terms of which parent they live with. However, children often make these decisions based on emotional reasons and have unrealistic expectations. To ensure the right decision is made, the judge will weigh the child's preference with other factors, such as:
Both parents previous and current relationship with the child;
Their proven ability to provide for all of the child's physical, emotional, and developmental needs;
Their ability to put the child's best interests before their own;
Whether either parent exhibits behaviors that could put the child at risk.
Should Children Have a Say in Parenting Plans
With divorce bringing so many changes and adjustments into their lives, it is not uncommon for children to take a strong stand in terms of which parent they want to live with. According to Psychology Today, it can give them some sense of control over the situation. Unfortunately, their hurt feelings, frustration, and anger over the situation can also play a role in their decisions, which is why it is important to factor in all the various circumstances involved.
Older children are better able to be reasoned with and even if you can not accommodate their requests, it is important to hear them out on their ideas. Their motives for wanting to live with one spouse over the other may stem out of concern for how that parent will adjust or due to factors such as their own friends and interests. Talking to them about their feelings and working to accommodate them in arrangements you make can help them better adjust to the situation.
Contact an Attorney Today for Help
When it comes to protecting you and your children, Fort Lauderdale child custody attorney Vanessa L. Prieto is a strong, caring ally on your side. Call or contact our office online today to request a consultation.
Resource:
psychologytoday.com/us/blog/because-im-the-mom/201308/divorce-diaries-should-we-let-kids-decide-custody
https://www.vanessaprietolaw.com/child-custody-issues-is-the-other-parent-undermining-your-authority/