Frequently Asked Questions About Parenting Plans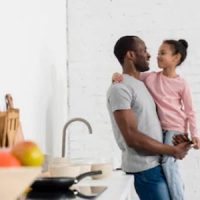 When parents go through a divorce in Fort Lauderdale or otherwise choose not to live together, child time sharing arrangements help ensure that each of them can still remain active and involved in their child's life. It is natural to be nervous at the prospect of splitting your child's time between two homes and to wonder how these arrangements could possibly work, particularly if you and the other parent do not get along. The following details what to expect in a parenting plan and provides answers to some of our clients most frequently asked questions.
How Parenting Plans Work
Parenting plans in Florida are used for making arrangements regarding children when the parents no longer live together. They dictate parental rights and obligations while forming the basis for any child time sharing orders issued by the court.
In creating a parenting plan, it is important to remain somewhat flexible and to acknowledge the role the other party plays in your child's life. Common issues typically addressed as part of a parenting plan include:
The amount of time the child spends in each parent's home during the week;
Arrangements for overnight visits on weekends;
Plans for holidays, birthdays, and other special occasions;
Plans regarding extended visits on school breaks;
Pick-up and drop-off arrangements between parents;
Legal authority in making decisions pertaining to the child, such as in regards to their medical care, education, and religious upbringing;
Provisions for how unexpected problems or disputes will be handled.
Answers To Common Questions About Parenting Plans In Fort Lauderdale
At our office, we help clients create parenting plans that protect their rights and their relationship with their child. The following are answers to some of the most common questions we hear:
Will my parenting plan take into account both my own and my child's schedules? In creating a parenting plan, your personal and professional schedule as well as any school or recreational activities your child is engaged in will be factored into arrangements that are made.
Will a parenting plan work if the other parent and I do not get along? Parenting plans can actually help to avoid disputes in this type of situation.
What if the other parent does not follow the plan? Parenting plans form the basis of court orders in your case. If the other parent fails to follow the plan, it could result in serious penalties.
What if behavior on the part of the other parent puts my child at risk? Parenting plans are created under supervision of the court. If the other parent engages in behavior that puts your child at risk, their rights in seeing the child could be limited under the Florida Statutes.
Reach Out to Us Today for Help
At the law office of Vanessa L. Prieto, we can guide you in creating a parenting plan that protects your rights and your child's well being. Call or contact our Fort Lauderdale child custody & time sharing attorney online and request a consultation to discuss your options today.