How Kanye West's Legal Problems Provide Important Lessons For Any Divorce Case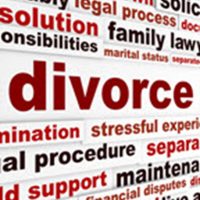 Celebrity divorces garner attention due to the high profiles of the people involved, the large amounts of money and property at stake, and the often outrageous behavior one or both parties engage in. This is particularly true in the Kanye West/Kim Kardashian divorce case. Our Fort Lauderdale divorce lawyer explains problems West is having in retaining legal counsel and how the situation holds important lessons for any divorce case.
Fifth Lawyer Steps Down In West/Kardashian Divorce Case
Over the course of their seven year marriage, there were few details about their lives that Kim Kardashian and Kanye West did not make public. West is particularly well-known for his flamboyant personality and outspoken style, but his erratic behavior over the past year has prompted concerns about his mental health.
In February of 2021, Kardashian filed for divorce. West did not react well to the news and has been making headlines ever since. Rather than speculating on his mental health, personal issues, or the controversy surrounding the breakup, a recent Newsweek article focused on a purely practical concern: the fact that Kanye cannot seem to keep legal counsel. According to an August 2022 report, his fifth divorce lawyer recently stepped down. Problems cited by those close to the case:
Kanye refuses to believe his marriage is truly over;
He refuses to cooperate with the divorce process, believing he can by himself and his marriage time;
He has failed to provide important financial disclosures, preventing attorneys from negotiating a settlement;
He is unwilling to follow legal advice;
He is taking actions to stir controversy in the case, which ultimately work against his best interests.
All of these are valid reasons for a divorce lawyer to 'fire' a client. As a contested divorce involving a high profile couple, the Kardashian/West divorce was expected to take additional time. However, Kanye's actions have made matters worse and could negatively impact his rights regarding property and his children, particularly now that delays are no longer an option and a divorce hearing is scheduled for later this year.
Lessons On What NOT To Do When Getting A Divorce In Fort Lauderdale
Kanye West's behavior since his wife filed for divorce can provide important lessons for any couple, mostly in regards to what NOT to do:
If your spouse wants a divorce, realize there is little you can do to stop them from obtaining one.
Recognize that trying to stall divorce proceedings or being uncooperative with your divorce lawyer is likely to work against your best interests.
Listen to what your lawyer has to say regarding important issues in your case and how the Florida Statutes apply.
Restrain yourself from 'acting out', particularly in any type of public manner.
Reach Out To Our Fort Lauderdale Divorce Lawyer
When going through the breakup of a marriage, it is important to have someone you can trust on your side. Reach out to Fort Lauderdale divorce lawyer Vanessa L. Prieto. To request a confidential consultation, contact us today.
Sources:
newsweek.com/kanye-west-fifth-lawyer-kim-kardashian-divorce-1732176
leg.state.fl.us/Statutes/index.cfm?App_mode=Display_Statute&URL=0000-0099/0061/0061.html#:~:text=If%2C%20at%20any%20time%2C%20the,petition%20for%20dissolution%20of%20marriage.