Issues Concerning Child Time-Sharing Can Make A High-Profile Divorce In Fort Lauderdale Even More Complex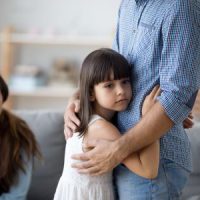 Divorces involving high-profile couples are often contentious. Whether the people involved are celebrities, well-known in the community, or have significant amounts of wealth, it can make resolving legal issues more difficult. This is particularly true if they have children. Our Fort Lauderdale child time-sharing lawyer shares about one particular high-profile case and some of the common concerns most likely to cause problems when creating a parenting plan.
Jonas Brother Divorce Put On Hold While Rights To Children Are Debated
If you follow celebrity news, you likely heard about the divorce involving singer Joe Jonas and his wife, actress Sophie Turner. The couple, who was married four years ago and has two small children, recently revealed over social media that they were getting a divorce. Radar Online provides additional details:
The couple, who owns a home in South Florida, filed for a divorce through the Miami-Dade County Family Court.
While there was speculation over what triggered the breakup, they were set to begin divorce proceedings and had hearings scheduled to address important issues, such as marital property division and reviewing prenuptial agreements that were in place.
Turner requested an immediate stop to these proceedings, asking the judge to instead address emergency issues with the children instead. She claims that Jonas is withholding their children's passports, preventing Turner from returning to her home country of England.
Turner submitted a Hague Convention Application for Return to the Central Authority for England & Wales. In addition to helping people incarcerated or otherwise restrained overseas return to their home country, a Hague application can also be used to protect the rights of parents in child time-sharing disputes in other countries.
Common Issues Concerning Children In Divorce
Under the Florida Statutes, child time-sharing arrangements are generally encouraged between parents to ensure they both remain active in the child's life. This involves negotiating a parenting plan, detailing each party's rights and responsibilities.
This can be difficult enough in any situation but creates additional problems in high-profile divorce cases. Common issues that are likely to arise include:
Accusations of abuse or other behavior that could impact the child's safety and the parent's rights to be included in their lives;
Issues concerning visits and the child's primary residence, particularly if the parents are from different cities, states, or countries and plan on returning there;
Disputes over refusing to cooperate with the parenting plan and failure to adhere to the terms;
Concerns about parental alienation, which involves attempts to turn the child against a parent, or parental abduction.
Request A Consultation With Our Fort Lauderdale Child Time-Sharing Lawyer
High-profile divorces are among the most sensitive cases and can get contentious, particularly when children are involved. To protect your rights as a parent and your relationship with your child, reach out to the law office of Vanessa L. Prieto. To request a confidential consultation with our Fort Lauderdale divorce lawyer, call or contact us online e today.
Sources:
radaronline.com/p/sophie-turner-demands-to-put-joe-jonas-florida-divorce-case-on-hold-federal-lawsuit-england/
travel.state.gov/content/travel/en/International-Parental-Child-Abduction/abductions/hague-app-wizard.html
leg.state.fl.us/statutes/index.cfm?App_mode=Display_Statute&URL=0000-0099/0061/Sections/0061.13.html