The Disadvantages Of Waging A War Over Child Time-Sharing In Fort Lauderdale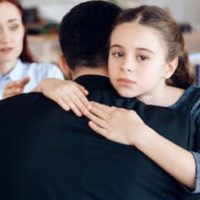 Most parents are willing to do anything for their children. This includes fighting to protect them against anyone who attempts to hurt or harm them in any way. This includes the other parent.
It is not uncommon for one parent to feel justified in waging war against the other in child time-sharing proceedings in Florida. However, while there are definitely situations in which you need to take strong actions, coming off as overly hostile can negatively impact your rights.
Fighting To Protect Your Child And Your Rights As A Parent
There is always the potential for problems to erupt in legal proceedings involving children. These are among the most sensitive matters dealt with by the Broward County Family Court, and emotions tend to run high.
Fighting to protect children is warranted in some cases, particularly when the other parent (or anyone living with them or otherwise involved in their lives) behaves in ways that could put your child at risk. This includes:
Situations involving allegations of domestic violence or abuse;
Cases of drug and alcohol addiction;
When you suspect criminal behavior on the part of the other parent or those they closely associate with;
When the other parent engages in potentially dangerous practices, such as leaving young children unattended, failing to care for their needs properly, or leaving guns and other weapons unsecured on the property.
In these and other situations, you are definitely right to fight for your children. However, there are preferred and potentially more effective ways in which you should go about it. Rather than taking matters into your own hands, document what is happening and contact our Fort Lauderdale child time-sharing lawyer for help.
How Fighting in Child Time-Sharing Proceedings Works Against You
Unless your child is in imminent risk of harm, it is best to try and keep your cool in Fort Lauderdale child time-sharing proceedings. Do your best to be professional and avoid any of the following:
Swearing, name-calling, and other behavior towards the other party, particularly in front of the child;
Seeking revenge by refusing to let them see the child or other passive-aggressive behaviors;
Angry outbursts in court;
Making statements about the other parent that are either untrue or grossly exaggerated.
These types of behaviors do not go over well in court, and your behavior could work against you. Under the Florida Statutes, one of the factors a judge will consider before issuing a child time-sharing order is the willingness and ability of each parent to work with the other for the sake of the child.
Florida Child Time-Sharing Lawyer Vanessa L. Prieto Is Here To Help
If you feel you have valid reasons for waging war against the other parent, enlist our Fort Lauderdale family lawyer to help. Rather than fighting them on your own, we can take the legal actions needed to protect your rights and the well-being of your child. Call or contact us online and request a consultation today.
Sources:
browardclerk.org/Divisions/Family
leg.state.fl.us/statutes/index.cfm?App_mode=Display_Statute&URL=0000-0099/0061/Sections/0061.13.html