Enforcing Alimony Payments In Fort Lauderdale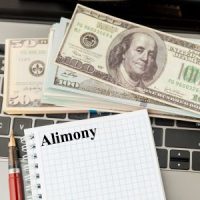 Going through a divorce can leave you facing a certain amount of financial security. Particularly if you relied on your spouse's income, you may be wondering how you will make ends meet or maintain the same standard of living you enjoyed during your marriage. Alimony, or spousal support payments, may be warranted in this situation. However, what happens if your spouse fails to pay? Find out some of your options and how our Fort Lauderdale alimony lawyer can help.
Obtaining An Order For Alimony In Fort Lauderdale
If you are considering filing for a divorce in Fort Lauderdale, you should discuss your rights to alimony payments with an experienced family lawyer. Alimony may be negotiated as part of a divorce settlement or ordered by the court in cases where one spouse makes significantly less than the other, or sacrificed their own career for the sake of the marriage.
Under the Florida Statutes, there are different types of alimony available. These include:
Durational alimony, which is awarded for specific periods, such as while you are raising children from your marriage;
Permanent alimony, typically awarded in cases involving long-term marriages;
Bridge the gap alimony, which supplements your income while you get back on your feet post-divorce;
Rehabilitative alimony, which allows you to gain the education, experience, or skills you need to reenter the workforce.
You may elect to receive any of these as a lump sum, rather than as periodic payments. However, this is not always practical, either for yourself or your former spouse. If this is the case, you can protect your rights in terms of receiving the total amount of alimony owed by including a stipulation that the paying spouse obtains a life insurance policy in the specified amount and names you as the beneficiary. This stipulation should be included as part of any final alimony orders issued by the judge in your case.
When Your Spouse Refuses To Pay Alimony
What if you agree to periodic alimony payments in Fort Lauderdale, but your former spouse reneges on their end? Provided you have a formal court order in place (and not simply a verbal agreement), you have the right to enforce it through the Broward County Family Court.
Failing to adhere to a court order is known as contempt of court and is considered a crime. Your former spouse could face serious penalties, including fines and a potential jail sentence. They can also be subject to enforcement actions issued through the court. These include:
Wage garnishment for alimony payments;
Seizure of assets in bank accounts;
Property liens;
Seizure of tax refunds, lottery winnings, or certain types of government benefits;
Suspension of their driver's or professional licenses.
Discuss Your Options With Our Fort Lauderdale Family Lawyer
To find out if you may be entitled to alimony in a divorce or how to enforce court-ordered alimony payments, reach out to the law office of Vanessa L. Prieto. Call or contact our Fort Lauderdale family lawyer online and request a consultation to discuss your options today.
Sources:
leg.state.fl.us/statutes/index.cfm?App_mode=Display_Statute&URL=0000-0099/0061/Sections/0061.08.html
browardclerk.org/Divisions/Family