Changes In Florida Alimony Laws And Your Rights In Appealing Previously Issued Alimony Orders In Fort Lauderdale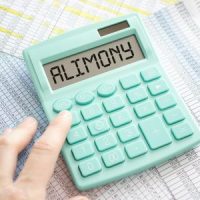 Alimony can help you adjust financially in the aftermath of a divorce in Fort Lauderdale. It is available to those who make significantly less than their former partner or when one spouse sacrificed their own career or education for the sake of the other. However, recent changes in Florida law could impact how long you are entitled to alimony and the total amount awarded. Our Fort Lauderdale alimony lawyer explains more about these changes and your rights in appealing previously issued orders.
Florida Governor Signs Alimony Reform Bill
Alimony reforms in Florida have been the target of fierce debates. One of the major issues concerns the right to permanent alimony, which may be ordered in cases where a couple divorces after a long-term marriage.
Once a permanent alimony order is issued, it remains in effect until the paying spouse dies or the receiving party remarries. However, Florida Governor Ron Desantis recently signed Senate Bill 1416, which eliminates permanent alimony effective July 1, 2023.
Under the new law, temporary, rehabilitative alimony is still an option, but the amount awarded may be reduced as well. In the past, alimony was designed to help the receiving spouse maintain the same standard of living as they did during the marriage. Now, it is calculated to cover only what are considered reasonable expenses.
The new law is not retroactive, meaning it should not affect you if you already have an alimony order in place. It does apply to all alimony orders issued in divorce cases that were pending as of July 1.
Appealing An Alimony Order In Fort Lauderdale
If you were ordered to pay permanent alimony in a divorce that was pending prior to the passage of the new law, you may be able to appeal the order. You may also be entitled to file an appeal if the amount ordered could be considered more than what would cover reasonable costs.
If you receive alimony through a recent or previously filed order through the Broward County Court and want to dispute the length or amount, you may be entitled to file an appeal in the following cases:
Your previous alimony order fails to comply with laws that were in effect at the time it was issued;
You or your former spouse recently experienced a dramatic change in your finances;
You have evidence indicating your spouse hid assets or lied about their total income in prior court proceedings;
You received rehabilitation alimony that did not allow you adequate time to gain the skills, education, or experience needed to reenter the workforce.
Request A Consultation With Our Fort Lauderdale Alimony Lawyer
Recent changes in alimony laws could have major impacts on your divorce case. To discuss your rights to spousal support or whether you may be entitled to appeal a previously filed alimony order, contact the law office of Vanessa L. Prieto. Request a consultation with our Fort Lauderdale alimony lawyer today.
Sources:
flsenate.gov/Session/Bill/2023/1416
browardclerk.org/Divisions/Family