Deciding Whether To Sell Your Home In A Divorce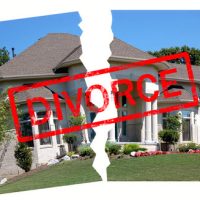 Some of the most difficult decisions couples face when contemplating a divorce concern the division of marital property. This is particularly true when considering whether it is in your best interests to sell the family home. Your house is likely associated with both good and bad memories that can arouse strong feelings, but there are practical considerations it is important to keep in mind.
Dealing With Your Home In Your Divorce Settlement
Section 61.075 of the Florida Statutes dictates that during a divorce, any property the couple accumulated during their marriage is to be equitably divided between the spouses. This means that rather than just splitting everything in half, the court takes into consideration each spouse's income and other assets, their earning potential, the length of the marriage, and other issues, such as their health and whether there are children involved.
In order to reach a divorce settlement, you will be required to file a complete inventory of all assets, from which your joint debts and liabilities will be deducted. Rights to remaining property can be negotiated, and you may be able to keep the family home, either in exchange for other assets or as part of spousal support. If you have children and it is in the best interests of them to remain within the family home, this property may also be included as part of child time sharing and support arrangements. 
Choosing Between Buying Out Your Spouse and Selling Your Home 
If disputes over your home cannot be resolved either through property settlements or child support agreements,  you may need to consider whether you want to sell the property, or buy out your spouse's share. According to the real estate website, UpNest.com, there are certain pros and cons with each:
Selling Your Home
Can help you move on emotionally after a divorce;
May be able to take advantage of current housing market trends, in order to make a profit;
If you sell while you are still married, IRS guidelines may allow you to exclude up to $500,000 from capital gains tax, as opposed to the $250,000 you would be entitled to deduct once your divorce is final;
The downside could be needing to uproot your children, while facing the hassle involved in moving and finding a new home.

Buying Your Spouse Out 
Helps to minimize major disruptions for you and your children;
You may benefit by future appreciation in home values;
May require you take out additional loans to pay off your spouse's share of equity in the home;
Refinancing can be a problem, and payments may be more than you can comfortably afford on one income.
Our Florida Divorce Attorney Can Guide You Through Property Negotiations
Obtaining professional, experienced legal representation is vital to ensuring you get the total amount you are entitled to in your divorce settlement. Before making any agreements which could impact your future financial security,  call or contact the law offices of Vanessa L. Prieto online to request a consultation with our Fort Lauderdale divorce attorney first. We can help ensure your rights are protected, and that any decisions made are in your best interests.
Resources:
upnest.com/1/post/buyout-spouse-vs-sell-home-during-divorce/
irs.gov/taxtopics/tc701.html