How Alimony Can Help You Recover Financially From A Divorce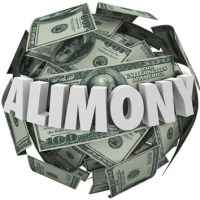 It can be challenging making ends meet on two incomes, let alone one today. If you are going through a separation or are considering filing for divorce, you may have serious concerns about your financial security, yet feel reluctant to pursue alimony or accept financial support from your spouse. Unfortunately, if you have taken time from your own career or forfeited educational opportunities in support of your spouse or marriage, you could find yourself at a financial disadvantage. Before making any decisions that could impact your finances now and in the future, it is important to be aware of the types of alimony available, as well as the potential expenses you are likely to face.
Types of Alimony Available in Florida

Under Section 61.08 of the Florida Statutes, alimony may be awarded based on the length of the marriage and the financial circumstances of each spouse. Factors the court considers include their age, physical and emotional capabilities, their earning potential, and their contributions to the marriage. There are four basic types of alimony available in Florida:
Bridge the gap alimony, awarded to provide support for short term needs while the person makes the transition from being married to single life. The maximum length for this type of alimony is two years.
Rehabilitative alimony, awarded to assist the spouse in obtaining educational, training, or work experience to enhance career skills and earning potential. A specific plan must be submitted outlining the actions that will be taken, and how long support will be required.
Durational alimony, which provides financial assistance based on the length of the marriage, and terminates either upon death or a significant change in circumstances.
Permanent alimony, provided to a receiver who is unable to financially support themselves and maintain the standard of living they enjoyed through the marriage.
Alimony awards must be in proportion to the paying spouse's earnings. Other than in exceptional circumstance, you can not claim a larger share of a spouse's income than they receive themselves.
Factors to Consider In Requesting Alimony
When requesting alimony during your divorce proceedings, it is important to have an accurate assessment both of your potential financial needs, as well as your earning potential.
Housing expenses will likely take a huge bite out of your monthly income, and even if your property divorce settlement allows you to remain in your marital home, you will still be responsible for paying the mortgage and utilities. Smart Asset reports that the average cost of a home in Florida is roughly $200,000, while the average rent for a two-bedroom apartment is more than $1,500, twenty percent higher than the national average. Florida's energy prices are higher too than in other areas, and average costs can be as much as $200 or more. Unfortunately, while the cost of living is higher, the average income is nearly ten percent below national average, with fierce competition for better paying, professional positions.
We Are Prepared to Help You Today
If you are contemplating a separation or divorce, contact the Vanessa L. Prieto Law Offices, LLC  today. Our experienced Florida divorce attorney can advise you on your potential options when it comes to alimony and spousal support, acting as a trusted legal advocate to help ensure your rights and best interests are protected.
Resources:
smartasset.com/mortgage/the-cost-of-living-in-florida
leg.state.fl.us/Statutes/index.cfm?App_mode=Display_Statute&URL=0000-0099/0061/Sections/0061.08.html