Six Personal Issues to Discuss with Your Timesharing Attorney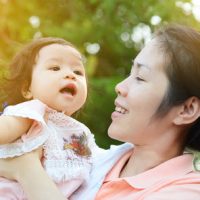 Life is full of ups and downs. While we are often proud of our accomplishments, it is often the challenges we face in life which help to shape us into the people we are today. Most prefer to keep these matters private, with only a few close friends or family members aware of the situation. Unfortunately, during child custody and timesharing proceedings, personal issues from the past or those you currently face can be brought up by the other parent and their attorney as a way of casting doubt on your character or parenting skills.
During child support and timesharing hearings, the court's priority is to ensure the best interests of the child are provided for. Under Section 61.13 of the Florida Statutes, there are numerous factors about the parents and their interactions with the child that could influence timesharing arrangements. The following are six issues you should discuss at once with your attorney, before they can be brought up by the opposing party and used against you in court:

Health Issues

Discuss chronic health conditions or physical impairments with your attorney to prevent them from being used to portray you as physically incapable of caring for your child.
Marital Affairs

Adultery is not a specific ground for divorce, but it can impact your credibility in court. Under Florida law (§798.01, Fla. Stat), adultery is still considered an illegal activity, and an affair could be used to cast doubt on your moral character.
Unexplained Absences from the Home

Disclose any incidence in which you left your home overnight or for an extended period, either with or without your child, without informing your spouse of your whereabouts.
Criminal Record

Bring up any type of illegal activity, whether it is a history of speeding tickets, a DUI, or criminal charges from your past, with your attorney at once. It is also important to document any instances where the police were called as the result of domestic disputes during your marriage.

Problems with Alcohol or Addiction

People do recover from the disease of alcohol and drug addiction. Whether you have a history of abuse, are currently experiencing problems, or are in recovery and attend meetings, discussing the situation with your attorney helps prevent disclosures in court that could jeopardize your case.
History of Mental Illness
Suffering from a mental illness, seeking therapy, and taking medication no longer carries the social stigma it once did. At the same time, any emotional problems from your past or those you are currently dealing with should be addressed with your attorney before appearing in court.
Let Us Help You with Your Case
If you are contemplating a divorce and have concerns about child custody or timesharing, contact the Vanessa L. Prieto Law Offices, LLC. Our experienced Florida attorney acts as a trusted legal advocate on your behalf, helping to guide you through the process while ensuring your rights and interests are protected.
Resources:
leg.state.fl.us/Statutes/index.cfm?App_mode=Display_Statute&Search_String=&URL=0700-0799/0798/Sections/0798.01.html
leg.state.fl.us/statutes/index.cfm?App_mode=Display_Statute&URL=0000-0099/0061/Sections/0061.13.html