What is the Right of First Refusal in Florida Family Law Cases?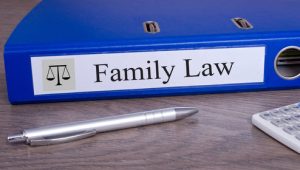 The right of first refusal is a common provision in Florida parenting plans that allows one parent to spend additional time with the child when the other parent needs daycare for the child, perhaps due to work hours, medical appointments, or other activities that necessitate childcare. While this provision is not mandatory for parenting plans under Florida law, it is a fairly common provision in parenting plans, since the goal of this provision is to allow both parents to spend as much time with each parent as possible.
How the Right of First Refusal Works
Most right of first refusal provisions generally provide that if the parent who is currently spending time with the child has an obligation that causes him or her to need childcare for the child, he or she must give the other parent the first choice of providing the care. If the parent is able to do so, then the other parent must allow him or her to provide the care. If the parent is unable or does not wish to care for the child during that timeframe, then the other parent is free to arrangement daycare or a babysitter for the child as needed.
Issues to Consider When Including Right of First Refusal in Your Parenting Plan
There are a variety of different issues to consider when deciding whether to include a right of first refusal provision in your parenting plan. For instance, if there is a history of domestic violence in your relationship or you do not have a good relationship with your ex that allows you to communicate on a regular basis, then you may want to rethink including a right of first refusal in your plan. You also might consider issues such as:
The distance between the residences of the two parents
Who will provide transportation during the right of first refusal time
How much notice one parent must give the other in order to exercise the right of first refusal
How much time one parent has to accept the right of first refusal
Whether there are situations when offering the right of first refusal is not necessary, such as a last-minute emergency or if one parent already knows that the other parent is unavailable to exercise the right due to his or her work schedule.
Consult Vanessa L. Prieto, Your Florida Family Law Attorney, for Help Today
Developing a comprehensive parenting plan that satisfies both parents is rarely an easy or uncomplicated task. Before you include an important provision like the right of first refusal in your parenting plan, get the experienced and skilled legal advice that you need in order to make the most educated decision about your plan. Call your Fort Lauderdale family law attorney today in order to allow us to help negotiate the terms of your parenting plan and advise you in making the best decision for you and your children. Contact us right away at the office of Vanessa Prieto, and set up an appointment regarding your parenting plan or any other family law matter.