Reasons for Modifying the Amount You Owe in Alimony Payments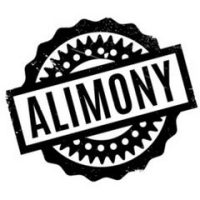 In Florida divorce cases in which one spouse has higher earnings than the other or has considerably greater assets, the court may order spousal support and maintenance. Alimony reform advocates have long complained about the system being unfair. In addition to the financial burden on those ordered to pay, they claim that these payments can end up lasting longer than the actual marriage occurred or for years after the receiving spouse is able to support themselves. If you are making payments that you feel are unwarranted, you may be able to seek an alimony appeal or modification. This may enable you to reduce the amount you are required to pay, or even end payments completely.
Alimony Reform in Florida
Under Florida's alimony laws, the court may award alimony based on numerous factors. These include the length of time the couple was together, their age and health status, their earnings or earning potential, any career sacrifices that were made in the interest of the family, and the standard of living they enjoyed during the marriage. There are three basic types of alimony which may be awarded:
Bridge the gap alimony, which is designed to assist the receiving spouse in adjusting from being married to being single;
Rehabilitative alimony, which is designed to help the receiving spouse obtain skills needed to support themselves;
Permanent alimony, which may be awarded in long marriages, in which the receiving spouse lacks the ability to provide for themselves;
Durational alimony, which is similar to permanent alimony, yet for a shorter duration or period of time.
News reports earlier in the year chronicled efforts by alimony reform supporters to make changes to this system. According to a March 2017 Sun Sentinel report, a house bill that would have eliminated permanent alimony and provided a formula for the amount of support based primarily on the length of the marriage and the combined income of the spouses was voted down before it could be signed into law.
Alimony Appeals and Modifications
While the existing alimony laws go unchanged, there are ways in which you may be able to appeal or modify your specific spousal support order. Under Section 61.14 of the Florida Statutes, you may be entitled to pay less in alimony if you can prove any of the following:
That your former spouse misrepresented their situation or has hidden assets and earnings they have failed to disclose;
That your former spouse has experienced a substantial, positive change in their financial circumstances;
That you have experienced a substantial reduction in earnings or assets;
That your spouse now receives support through a new relationship, in which they and another person are living together or in some other way supporting one another.
To find out whether an alimony appeal or modification may be warranted in your situation, contact the Vanessa L. Prieto Law Offices, LLC. We can arrange a consultation with our Fort Lauderdale family law appeals attorney to discuss your case and the options available. Call or contact our office online today to see how we can assist you.
Resource:
sun-sentinel.com/news/fl-reg-legislature-alimony-bill-20170330-story.html